13 Ways to Improve UX on your website to boost your sales
UX optimisation, a $260 Billion opportunity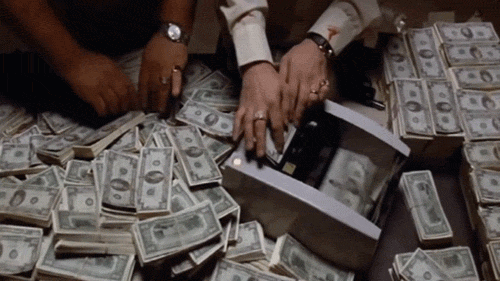 Only focusing on checkout issues, Baymard Institute declares that large-sized e-commerce site can increase conversion by +35% with a better UX during checkout process.
Therefore, considering US and EU combined ecommerce sales of $738 billion, this potential 35% increase in conversion would translate in $260 billion worth of sales. In other words, this is definitely a good reason to optimize user experience and checkout flows on your website.
Why improving User Experience is so important?
When you improve UX on your website you reduce the friction along the conversion funnel. 
Remember that usually, the conversion funnel turns prospect into leads and leads into customers. Nowadays, customers expect immediacy and ease of use. By improving UX, you eliminate obstacles during customer journey.
Reasons Why 69.57% of shopping cart are abandonned?
People abandon their carts for a variety of reasons.
From unexpected shipping costs, confusing user experience, to simply not being ready to buy a product, there always seems to be a reason that people do not follow through with their orders.
The graphic below highlights these reasons, taken from studies done by Baymard Institute and Invesp. Check them out to see if any apply to you!
The best way to improve customer experience is to deeply understand user behavior
Indeed, it seems evident but if you don't know your customer journey on your website, how can you optimize and make it frictionless?
Google Analytics, Scroll map, Heat map, will give you precious informations about user behavior such as areas where visitors spent most of their time, how they scroll, average site viewing time… 
How to improve UX on your website?
After identifying cutomer journey and point of friction, you will have a better idea on how to improve UX on your website. Here are some example to consider.
1. Add support for digital wallets (Amazon Pay, Apple Pay, PayPal One Touch). They have improved mobile conversion by up to 10% at launch.
2. Offer a Guest Checkout (do not force users to login or create an account before to check out).
3. Minimize the information requested in the checkout form.
4. Add a Wish List feature to your site if it doesn't already have one.
5. Test offering free shipping on all orders. Otherwise, add a Shipping Estimator in the Cart (see the example on the right).
6. Test a One-Page Checkout, especially if your average order value is low and you're selling impulse purchases. Compare your conversion rate with a multiple-step checkout.
7. Remove your website navigation during the checkout process. Keep the necessary contact information and ideally a Live Chat. Also include links to your privacy policy, shipping details, FAQ and returns policy.
8. Make sure your checkout is secure. Include credit card logos and trust seals.
9. Display the visitor's progress (steps), if it is a multi-step checkout.
10. Show the discount code box before they enter their credit card information.
11. Use cart abandonment software to follow-up by email with visitors who did not complete the process.
12. Analyze your visitors' sessions with a tool like Hotjar or Full Story to get insights into why they abandoned their cart. Full Story offers a free version with 1,000 monthly sessions, 1 month retention of data, and 3 teammate seats.
13. Differentiate the Checkout and Continue Shopping button colors.
To improve UX, you need to A/B test
In a test conducted on the Vancouver Olympics website, a single-page checkout increased conversion rates by 21.8%. 
On the other hand, Invesp conducted a multi-page vs. single page checkouts test for a large furniture retailer (with an average order value close to $2,000), and the multi-page checkout increased conversions by 38%. 
Different businesses have different needs and should be treated as such.
During MTL+Ecommerce #60 conference, Richard Btaiche from Shopify and Corinne Lalonde from Reitmans gave us interesting feedback on A/B testing and UX.
You can find the article here A/B testing: Proven strategies to skyrocket conversions & Improve UX
This post is written by Matt Tanguay and updated by MTL+Ecommerce team 
My passion and specialty is analyzing the user experience of ecommerce stores, and helping you increase conversions and sales.
Do you want to grow your Business ?
Register today to receive exclusive tips and content not found on the blog & Get the best insights & Strategies from reknown digital Marketing experts & successful entrepreneurs delivered to your inbox.