Growth Hacking Strategies to skyrocket your business in 30 Days
How Growth Hacking will help you double your business?
For this Special Growth Hacking Edition, MTL+Ecommerce was thrilled to receive Vin Clancy for the second time!
Once again, the audience wasn't disappointed by Clancy. He is a colorful character, a very entertaining speaker but more importantly, an Entrepreneur who masters growth hacking strategies.
During this 51st edition of MTL + Ecommerce, the king of growth hacking's goal was provide as much tricks and strategies as possible to help people quickly develop their business.
Here are some of the key points that we have noted during his conference.
Growth Hacking lesson #1: Don't try to do things alone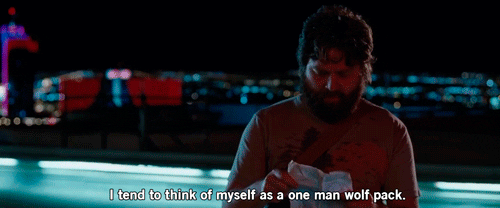 In business, it is important to surround yourself with the right people and to dare to seek help, or at least the interest of key individuals. Choose carefully the members of your network and identify those who can make a difference. This simple advice could skyrocket your business and should be in your growth hacking strategies.
Vince Clancy is a person who dares. This is partly one of the reasons for its success.
His first reflex was to go for key partners and dare to talk to those key people.  For example, he met Prince Andrew, Duke of York, in other words: a member of the British royal family! Another member of the  British royal family he approached was Princess Beatrice of York. He gave his mail to her even if she didn't email back).
Think of influential people in your network that can help you and don't be afraid of rejection, it will happen anyway. Fear might keep you away from a potential partnership that may change (or start) everything!
Growth Hacking lesson #2: "Ace the game"
What is in the Vince Clancy's "Ace The Game" course? Well, it is a list of 10 problems you will have to solve to drive your business forward and to get things done. Here they are:
You find it hard to stand out in a competitive market.
You have a low conversion on your website.
You have no email list/leads to warm up.
Clients "ghost" you after you send a proposal.
You can't get anyone to your webinar/talks/live shows.
You have small margins on what you sell.
You find it hard to get consistent leads.
No one cares about what you do.
You can't think of anything to create content on.
You need to get a lot of leads fast and don't know where to start.
Growth Hacking lesson #3: "Viral Pre-Launch Queue is the Key to Success"
Get people to work for you by announcing your next event for you. How? By sharing your content on social media. This is a really effective and cost efficient growth hacking strategies. 
If your content is interesting enough, shareable and perfectly target a quality audience (people interested in what you sell), you will have a massive competitive situation thank to people. So if you manage to create an excitement before the launch of your product/service, the launching would be a successful event.
But what is an interesting and shareable content? For example, create an amazing video or an attractive visual content.
But first, you will have to know the below to create relevant and efficient content :
Who your target audience is.
Where they hang out online.
WHAT PROBLEMS THEY HAVE – You need to tap into conversations they are already having in their head. You must bring up those problems and solve them.
In other words, find out what they want and frame accordingly. You will probably fail your strategy if you don't get that part right.
Great-content-is-key. If it gets viral, you win.
Social Media is your Best Friend
Today's consumers are no longer trusting brands, but rather people who testify to the benefits of their brands. So, if you do it well enough, your online audience can become your ambassador.
According to Vin Clancy, "all you need is 1 000 fans". That sounds pretty easy, but it takes a lot of work especially by resorting to an aggressive strategy. You have to show up every day, everywhere on social media and to be successful on any platform. You have to master each of them.
The long format is often the best format. YouTube allows you to provide as much information and more detailed demos of your product/service.
In order to optimize your actions, you can help with online marketing tools like:
TubeBuddy = guaranteed view increases;
VIDIQ= The powerful YouTube software.
If you want to go viral, Facebook is the right place to be.
First of all, your profile picture, your banner, and your business description will be the first pieces of information your audience will be watching. They want to make sure they are in the right place. This is why the setting up of your page is very important (personal/professional profile, FB bio etc.).
Then, you have to understand how does Facebook choose what to show in the newsfeed. Here is a simple formula:
Newsfeed visibility = Interest* x Post* x Creator* x Type* x Recency*
*Interest of the user in the creator.
*The post's performance amongst other users.
*Performance of past posts by the content creator amongst other users.
*Type of post (status, photo, link) user prefers.
*How new is the post.
LinkedIn is an amazing tool to use when you want to meet people that would help you.
In order to optimize your actions you can help with this online marketing tool:
LinkdinHelper: This software will be banned soon but while it still here, turn it on! It will connect with your prospects all day.
Linkedin is a platform made for professionals but it is still important to break the ice and not hesitate to write messages rather friendly (even funny) to your interlocutors.
Instagram is the ideal platform for posting attractive and aesthetic content.
Do not miss your shot – ugly is not acceptable on Instagram, you will soon end up in oblivion.
Here are some tips:
Step 1: Set up your account bio and describe what you do to YOUR TARGET MARKET.
Step 2: Use canvas to make beautiful posts (memes work too).
Step 3: Gaming the algorithm: like and comment pods similar to your activity. You will be more visible and get likes and comments back (most of the time).
Step 4: Use story posts. They are as important as real posts. Influencers get 1 direct message every 15-20 views!
Step 5: Reach the full automation to be able to offer new content all the time to your audience. You could use Jarvee.com. You can do so much stuff with this! This is the best growth hacking software of 2018.
Twitter is the place to be if you want to create and share ideas and information instantly.
When you have to set your Twitter profile up, keep it short and simple.  Everything on Twitter should be this way.
Finally, find your official hashtag and tweet people with it and invite people to use it too.
In order to optimize your actions you can help with this online marketing tool:
AUDIENSE.COM: it helps you search relevant keywords and understand your audience behavior and preferences.
If you are looking creative ways to grow your business, I am sure you will love those articles:
You may also enjoy these articles
Account Manager, Paid search & Social at SSENSE
Do you want to grow your Business ?
Register today to receive exclusive tips and content not found on the blog & Get the best insights & Strategies from reknown digital Marketing experts & successful entrepreneurs delivered to your inbox.